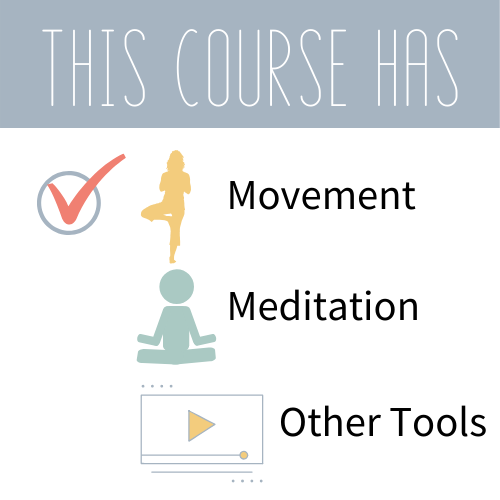 28 Days of Yoga
Take your life, wellbeing, and vitality to the next level by starting a home yoga practice and manage stress daily. Just 10 minutes a day for a lifetime of yoga on your terms. I promise no annoying poses either. Actually, no flexibility or Lululemon (or any other fancy yoga clothing) are required. More like yoga in your pjs should you choose!


-How to shift from the strong pull of anxiety to the present moment so you can enjoy the company of your family and friends.
-How to pivot from fear based scenarios, that consume you, to a calm state of mind so you can focus and accomplish tasks in your life with more ease and joy.
-Establish a daily short practice/routine that you'll actually want to do.
-Learn how to find your center (neutral) when stressful situations arise.
-Learn foundational yoga techniques that will down regulate your nervous system therefore ceasing the looping chaos in your mind and body.